ELIZABETH WILCOCK PRESENTS

A SEVEN WEEK PRIESTESS INITIATION INTO THE DIVINE FEMININE & WARRIOR WISDOM
WELCOME!
Valkyries in Norse Mythology are females of great beauty and power. They descend from the Heavenly realms to assist warriors of Light to stay the course, and guide them into the Ascended realm when their time is done. Valkyries remind us of the power of the feminine to heal and inspire, and of the fierce dedication and devotion to the Divine Light.
IMAGINE… receiving rarified knowledge & guidance you need so you can: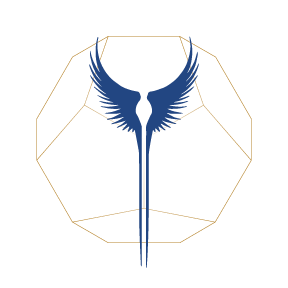 Have a stronger connection to the Divine and your Divine mission in the world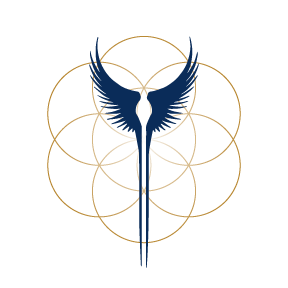 Feel confident in your priestess gifts and your ability to better help loved ones and clients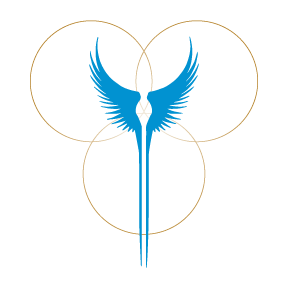 Align with the healing and manifesting power of the universe to live your greatest dream
PRIESTESS PATH VALKYRIE 2018 ENROLLMENT CLOSES IN:

To join me for this live Priestess Path training!
In the Valkyrie initiation, you will learn

about your personal connection to Source/Divine, how to call in angels and spirit guides, and how to use priestess wisdom to show up in your life as a blessing for yourself, your family and community!

You will also receive the rare and ancient warrior codes passed down only to serious martial art black belt students.
Starting May 3rd we enter the next round of Priestess training to receive the wisdom of strong female warriors anchoring in love and light.
This May, I will lead inspired women like you through a transformational course with live video trainings each week, a dedicated Facebook Group, workbook materials, weekly exercises and the option for some of you to go deeper through live group coaching.
Valkyrie is being launched for the first time and offered only once this year! Many of my trainings happen only once, so it is always a good idea to go for it now if you feel the call.
NOW IS YOUR TIME!
So many women write me saying they want to find their sacred purpose, gain more confidence, heal wounds of the past, and experience more of the Divine Feminine energies. I totally get it! And I also know how easy is is to get stuck in the day to day tasks, and the masculine, conventional paradigm and lose sight of our sacred feminine nature and real mission. That is why it is so important to find and align with your sacred purpose and to get the teachings to activate your sacred dream.
VALKYRIE IS DESIGNED TO HELP YOU ACHIEVE YOUR DREAMS

This course IS for you if…
You are ready to dedicate yourself to the Light
You are open to receive new information and to learn
You are ready to embrace the feminine frequencies of healing, love and fierce devotion
You desire to live your sacred purpose now
You desire to feel more whole, aligned and on your mission
You can be a strong member of the sisterhood and
Embrace your sisters with love, inclusiveness and compassion
This course is NOT for you if…
You are 'just curious'
You do not believe in God/Spirit/The Light, angels and spirit guides
You are in need of deep psychological or spiritual healing
You already know it all & are uncomfortable being a student
You are overly judgmental or cannot hold codes of confidentiality and honor
You have any ulterior motives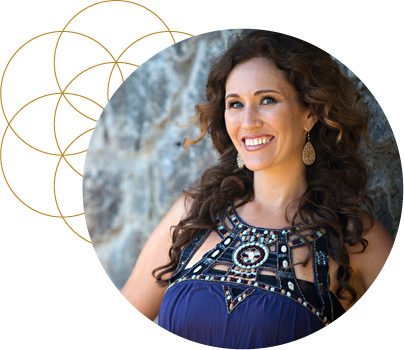 "Beth is uniquely qualified to deliver this information to us women because she has been studying it for so long and has had some of these ancient secrets handed down to her."
– AMANDA 'PUA' WALSH
MY WAKE UP CALL CAME WHEN THE PAIN OF BEING OFF MY PATH BECAME LIFE-THREATENING.
I did not grow up being taught to follow my inner guidance or to have a personal connection with the Divine. This caused suffering in my life for years and resulted in some hefty dark nights of the soul.
As a child, I was an
empath
,
ultra-sensitive
and
very spiritual
. I had significant traumas that developed into a life-threatening eating disorder that landed me in the hospital by age 17. Conventional treatment made the condition worse, but something deep in my soul told me there was
sacred wisdom
that could
heal me
.
I found my first sacred initions in the shamanic path. After some devoted time working for my healing, I experienced a near death experience and then a miraculous spiritual healing of this condition all within a few months. After the Universe opening up its secrets to me, I quit college so I could focus on my real education and dedicated myself to the healing and spiritual path. For many years, I cleaned houses and took care of children to make ends meet so I could apprentice the Lineages of Light and stay devoted to my art.
My family often worried about me because I would travel to distant countries, sometimes by myself, to seek the wisdom that my Wandering soul needed for my real purpose in life. On the outside, it looked like I was going nowhere. I lived in poverty for many years, outside of conventional life, but on the inside I knew I had to find the wisdom my soul needed to become a medicine woman, healer, mystic — to be a priestess.
Dark nights of the soul found me. During my years of blazing trails to find sacred wisdom no schools would teach, it was a very lonely journey. I faced depression, poverty, illness, tortured relationships, and set backs that ultimately made me want to quit life. At my darkest moment, I prayed for God to simply take me. I was done. I felt I had accomplished what I wanted and that I had failed miserably at life. I prayed for death for a few weeks and then, I gave up even that and said, "Fine, then, use me… Use my life for something good."
Then a whole new initiation began, this time with the angels. I had a number of experinces where the angels came to me to imbue my soul with light. I had many communications and revelations at this time about the coming times and a new course opened up to me. Then I decided to finally 'make it' doing my souls work and I developed my own spiritual business that has been flourishing for the last three years. It seemed that only after I fully committed to owning and offering my soul's work, did it all come together.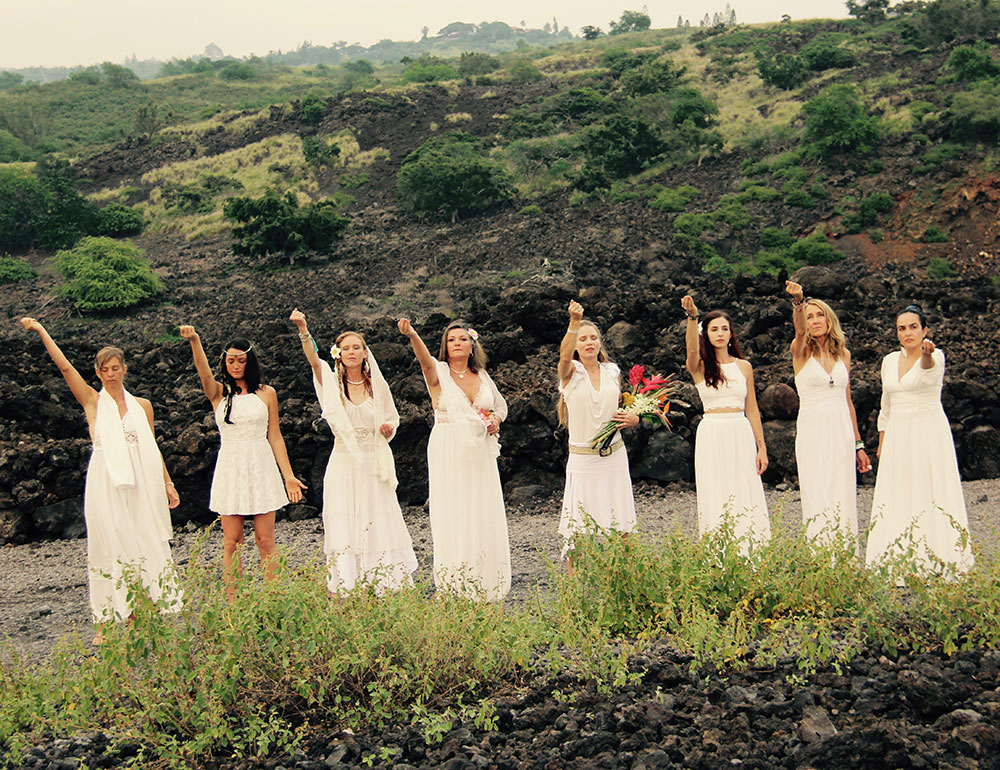 NOW, I AM DOING EXACTLY WHAT I ALWAYS WANTED TO DO, LIVING MY DREAM, WITH MY DREAM MAN, SHARING THE TEACHINGS THAT CHANGED MY LIFE.
It wasn't easy, but it has all come together, and I believe because I finally fully committed to my soul's mission on the Priestess Path.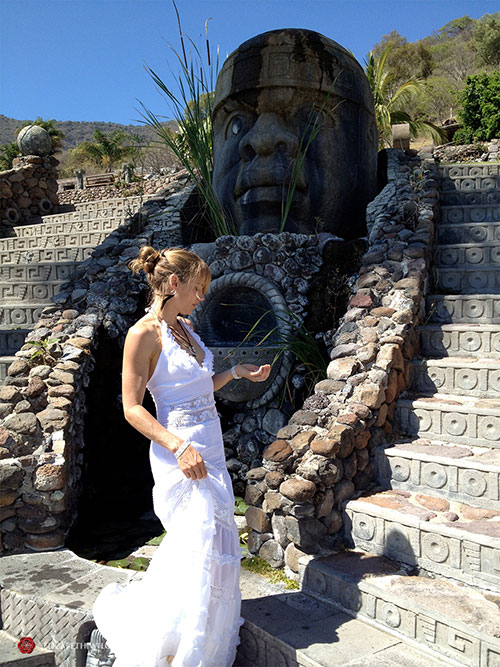 So, who am I and why would you listen to me?
I devoted most of my life to find and create an educational curriculum to become a medicine woman/priestess. Because I did not find the knowledge and experiences in traditional school, I blazed a trail to find real lineages and real masters. After 30 years of apprenticing these lineages and masters, and becoming a master instructor myself, I created my own school to make it easier for women like me to get this education. I call it, The Priestess Path.
I was fortunate to have "good teacher karma." My teachers in both the material and spiritual realm saved my life. Were it not for their strength, mastery and devotion, I may have fallen too far. At age 18, I began studying with The Foundation for Shamanic studies and was one of the youngest to graduate from the Three-year Course in Advanced Shamanic Healing.
I went on to apprentice the Shaolin martial arts and to earn five black belts. I became the first female master instructor in my martial art organization and a lineage holder. During this time, I owned five black belt and medical qigong schools and trained thousands of students.
My formal priestess emergence was in 1999 and years later, I established my own priestess school, The Priestess Path as a way to give back what has been given to me.
It is with great honor and respect for my teachers and these lineages that I offer the Priestess Path program, Valkyrie to you!
Valkyrie carries teachings from five Lineages of Light that I have personally apprenticed for over thirty years. Within these teachings lie my most cherished tools for healing, connection and empowerment and I am super excited to share these with women like you who want to activate their Divine, warrior light bodies!
PRIESTESS PATH VALKYRIE 2018

SO HOW DID I DO IT?
I did not grow up with spiritual teachings nor seeing anyone making a living doing spiritual work. What I did do was seek out masters of real lineages and put myself under their tutelage in order to receive knowledge and experiences that transformed my life.
It is with passion and joy that I share the best of these teachings with you!
- ELIZABETH WILCOCK

THIS COURSE IS FOR WOMEN WHO…
▲ Feel called to strengthen their connection with the Divine
▲ Wish to be a beacon of light and to bless humanity
 ▲ Are ready to attract and honor their Divine masculine beloved
▲ Choose to sacredly impact this world by living your loving Divine mission
Here are a few signs you are a priestess soul ready for initiation:

You feel a sense of pressure that you need to find your purpose.

 You sense that there is something important for you to do to bless this earth.

You have likely experienced relationship problems,
because others don't fully see or understand you.

You know you have special abilities, but you were never taught to use them.

Conventional jobs and lifestyles freak you out and if you are in them, they often make you feel like you are dying inside.

You have a difficult time accepting the boxes of limited,
judgmental belief systems.

You know there is more to this life than you have been told by conventional 'reality'.

Judgment and narrow mindedness make you feel trapped because your spirit expands far into the reaches of the earth and cosmos.

You have often yearned to find a mentor or guide to help you discover your gifts and use them.

IF YOU HAVE EXPERIENCED ANY OF THESE SYMPTOMS,
PERHAPS IT'S TIME TO DO SOMETHING ABOUT IT!
 WHY? Because if you yearn for sacred knowledge and a stronger connection to Source the time to act is now, before the world acts for you. I know from personal experience that our lessons will find us if we don't find them, and if they arrive this way, it is often very painful.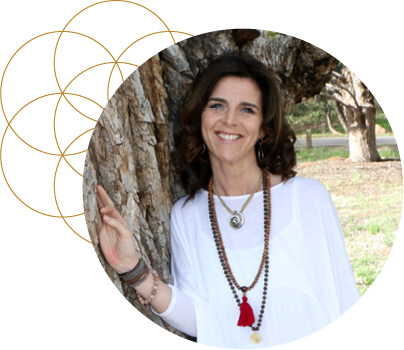 "I love the sense of sacredness that Beth holds and just her reverence for ritual. I feel that I can infuse that into my ritual work."
– MARIAN TAUBINGER


Week 1 Anatomy of the Cosmic World
Just as a doctor knows the anatomy of the human body, a priestess knows the anatomy of the cosmic world. This anatomy is often granted in visions, near death experiences and mystical initiation experiences. Mystics across the globe agree on an essential anatomy of the cosmic world. A priestess journeys within this world, calling upon assistance in the various realms to help and heal.

Week 2 Direct connection to Source
It is every human's birthright to have a direct connection to the Divine. We have come from the Light and we will go back to the Light. While we are here, we are able to connect to and weild the light. This is the mystic secret held for sincere initiates the world over and the means by which all blessings, miracles and healings occur. A cornerstone of medicine woman and priestess initiations include this eternal transmission and personal realization.

Week 3 Angelic Invocations and Light Decrees
We live in a free will universe. Understanding this is essential for invoking assistance from our spiritual allies. Angels are light beings that are close to Source; the Light Divine and are at our assistance if and only if we ask. Knowing how to call in the angels, exercising our free will and how to ask them for assistance is key for all shamans, medicine men/women and priestesses. You will be given specific formulas and word for word decrees to call in angelic and ascended master assistance for yourself, your family and the ones you are called to assist.

Week 4 Warrior Codes
Long ago in Asian warrior societies which include the Samurai, Shaolin Monk, and Taoist masters there existed warrior codes of conduct that were transmitted to those that were sworn to protect family and country. These codes have survived and have been handed down through pure warrior lineages since. Only those who have devoted them selves to the become a black belt and master instructor would be entrusted with this knowledge. Elizabeth not only apprenticed contiguous ancient warrior martial art lineages, but earned the rank of master instructor within those lineages. She was, then, initiated into the rarified warrior codes of real warriors. In Valkyrie, Elizabeth will share the most helpful codes that uphold honor and order within personal relationships, work environments and communities.

Week 5 Banishings and Protection Ceremonies
We live in a dualistic, free will universe. This means that there are as many varied forces in the spirit world as we find in the material world. Not every spirit or human soul is devoted to the good, therefore it is an essential part of all mystic, priestess and shaman initiates to know how to create protective spaces. You will receive specific ceremonies and decrees to protect your space and claim it for the Light.

Week 6
Womb Healing
The womb is the Creatirx. She has magical powers both physically and spiritually. It is important for every woman and young woman to understand the power that lies within her womb so that she may be the one who chooses what she births in this lifetime. An essential part of being woman is knowing how to care for our womb space physically and energetically. In this sacred initiation, you will receive specific ways to honor your womb and heal-transmute anything that is less than light within it. Some of these ways come from the Taoist female masters who are renown for their healing abilities and power to remain healthy and youthful throughout a long life.

Week 7 Sacred Relationship to the Divine Masculine
So many of us yearn for our Divine Masculine counterpart and yet so many of us have allowed ourselves to nurture and accept less than what we ultimately desire. If you are to call in and nurture your sacred partner – the one divinely ordained for you – it is important that you: 1) Are clear on exactly what you want 2) Only accept the beloved that you know in your heart 3) Claim yourself as worthy of a man that truly inspires you 4) Understand how to caretake this man to preserve and inspire his greatness. Whew, Ladies! This is a big one and it is going to be the juicy, life-transforming finale to Valkyrie!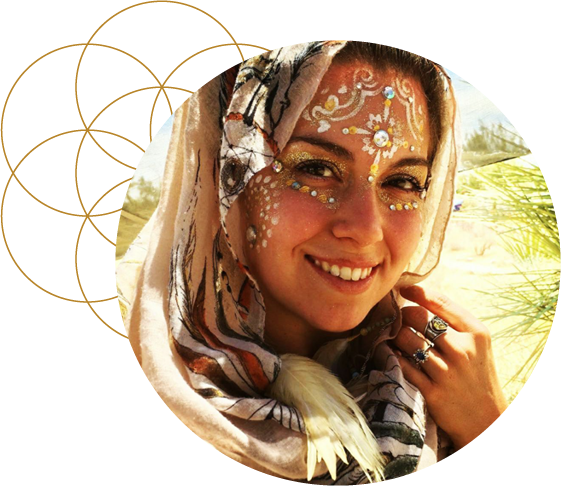 "I really enjoyed the teaching on how to honor your alpha and not emasculate your man… and I just had no idea what I was doing. I realized my assertive nature was actually damaging the polarity between me and my partner, so I am learning how to sink into my feminine so he can be in his masculine."
– SHELLIE WHITE LIGHT
PRIESTESS PATH VALKYRIE 2018 ENROLLMENT CLOSES IN:
∞ YOU WILL ALSO RECEIVE ∞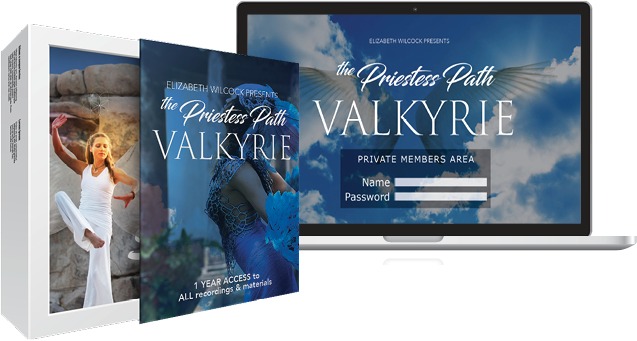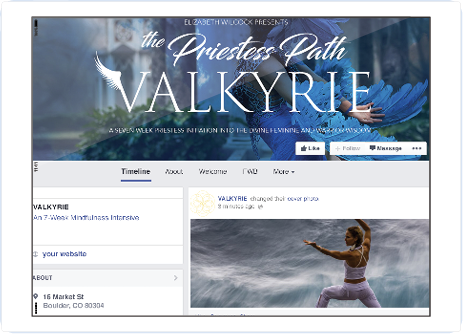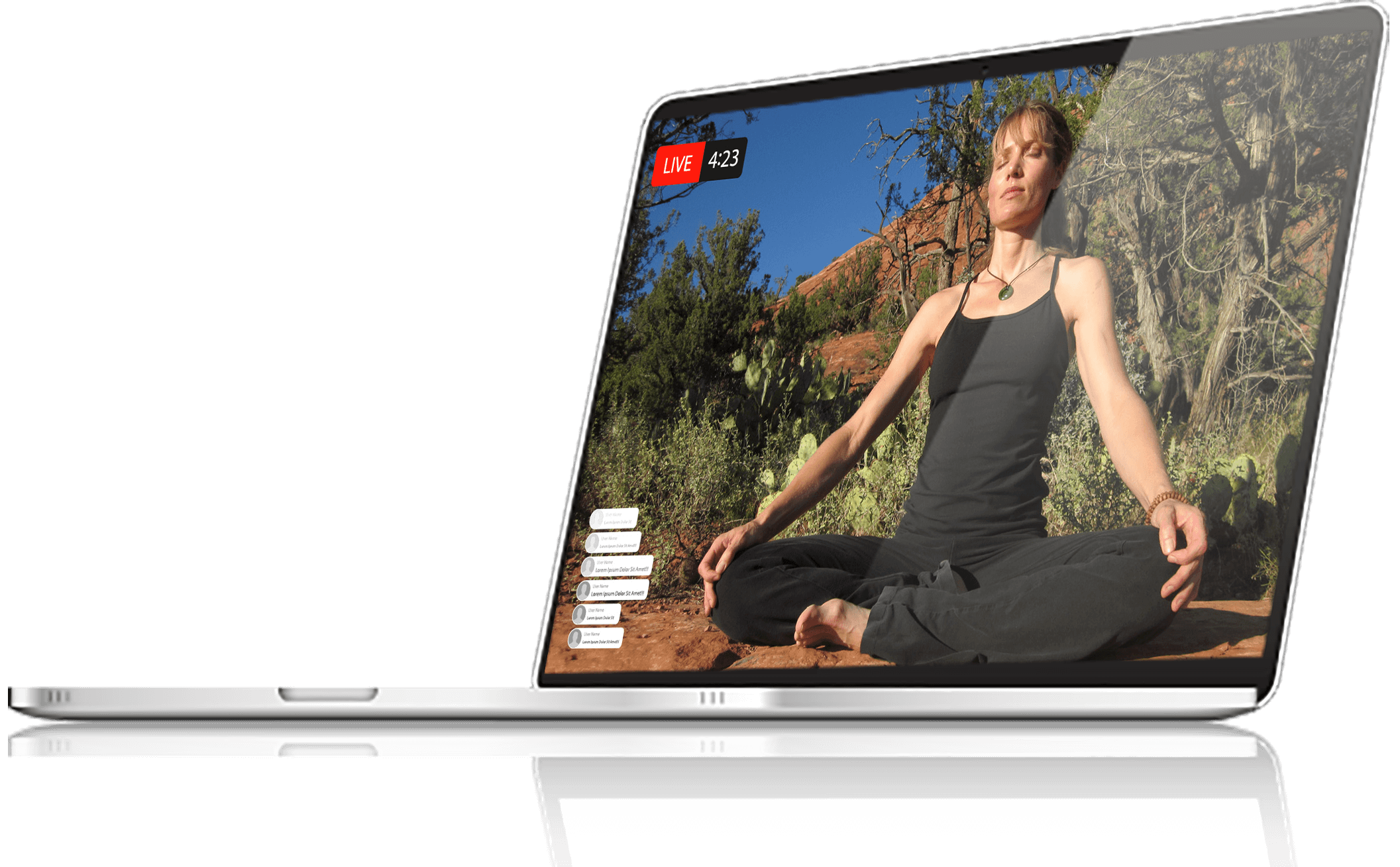 A private membership portal where all the recordings and materials are accessible for one year.
A Private Valkyrie Facebook Group to share your takeaways and interact with your fellow Valkyrie sisters.
Weekly Transmissions in your inbox each week.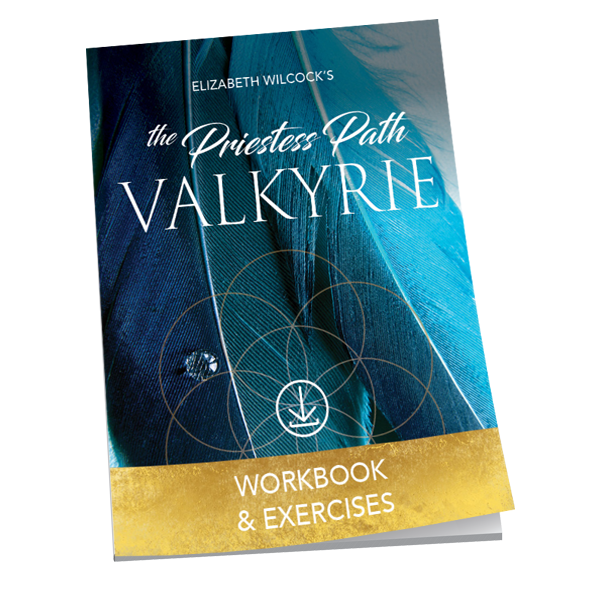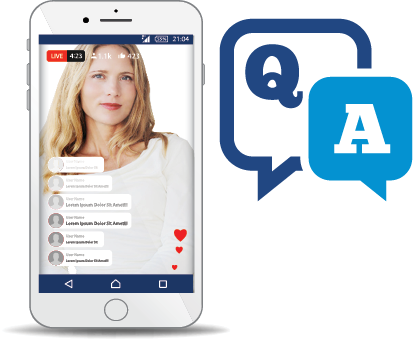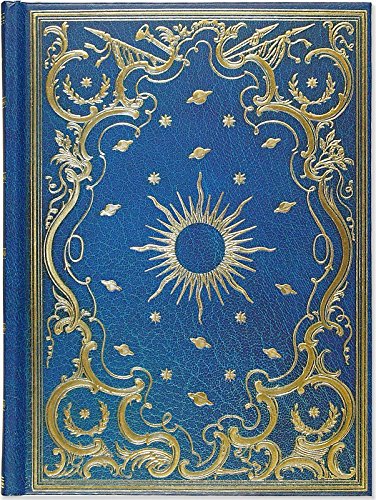 Downloadable Valkyrie Exercises & Worksheets
Weekly LIVE Video Q&A to deepen the teachings and anchor in the wisdom
FOR GOLD MEMBERS
Valkyrie Journal hand stamped and signed
FOR GOLD MEMBERS
PLUS THESE EXCLUSIVE BONUSES
Upon enrollment, you will get immediate access to these exclusive bonuses!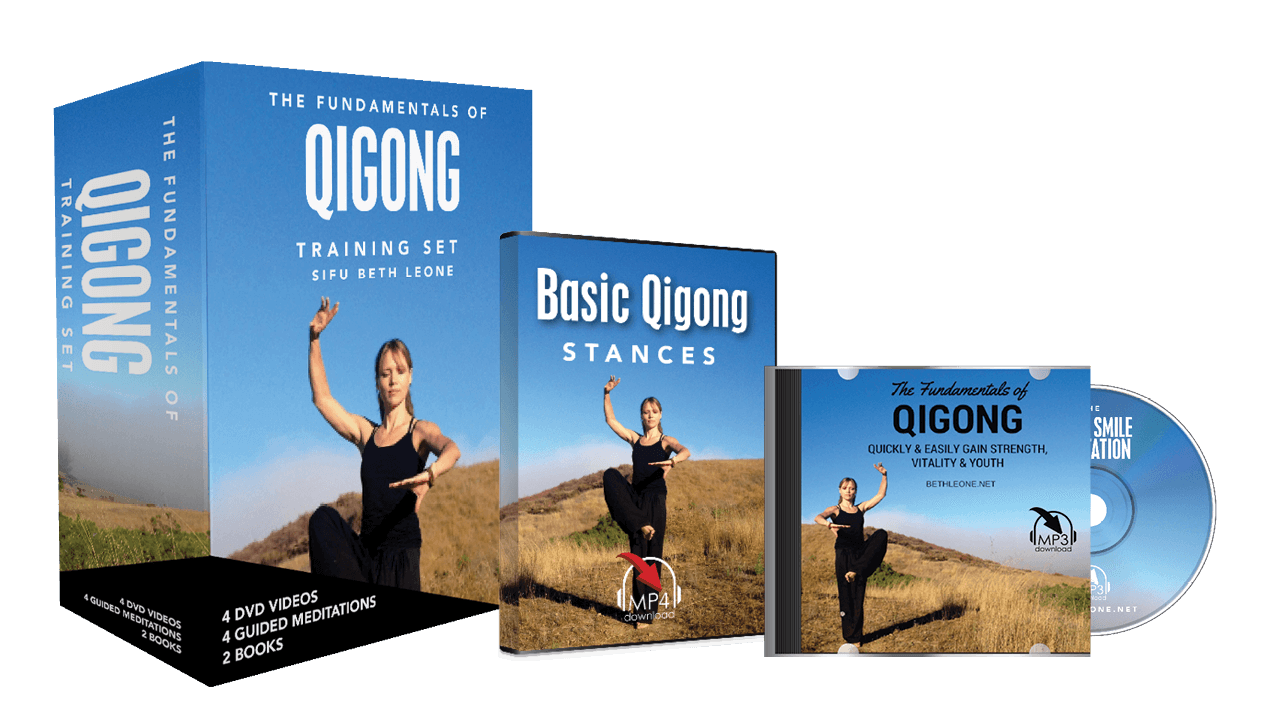 BONUS #1 My entire 7 part Qigong Training Program
BONUS #2 The High Priestess Card – Dive into the Wisdom of the High Priestess Tarot Card with Elizabeth Wilcock.
Audio and PDF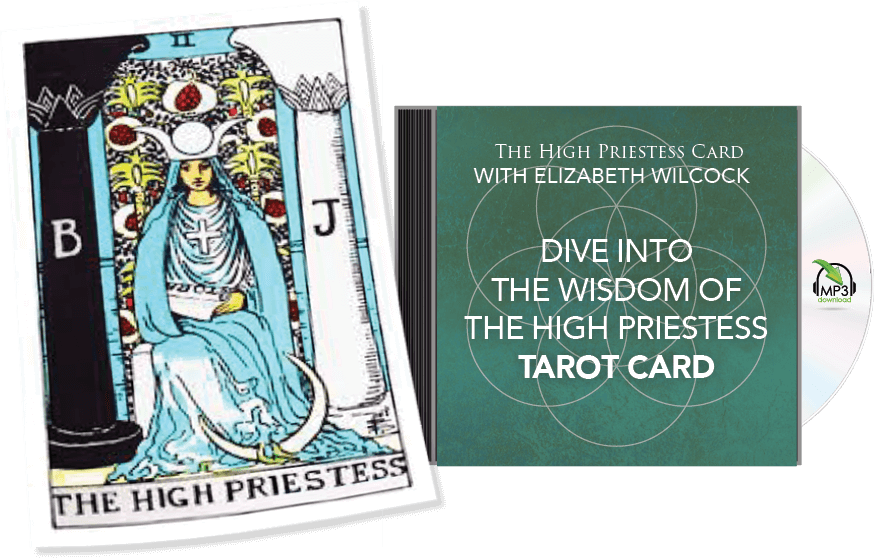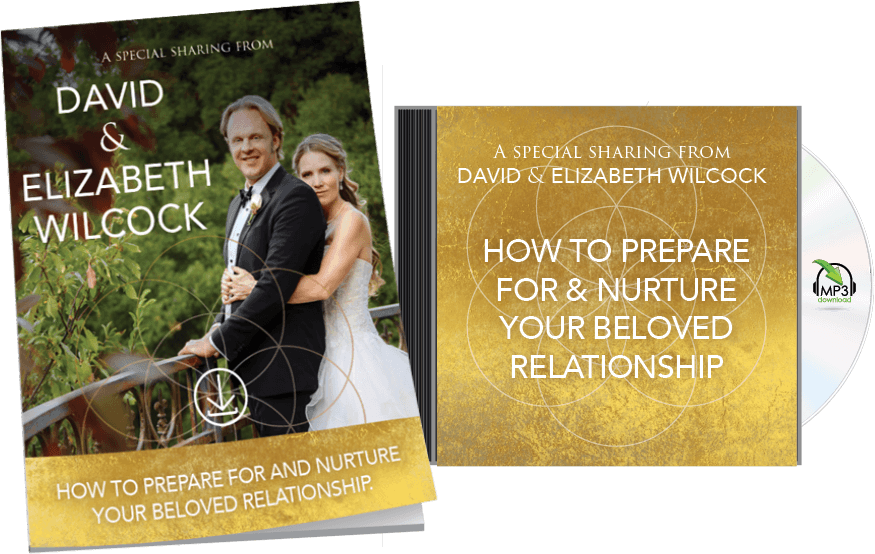 SPECIAL! BONUS #3 A special sharing from David and Elizabeth Wilcock How to Prepare for and Nurture Your Beloved Relationship.
Audio and PDF

"With her balanced masculine and really grounded feminine, Beth was someone I could rest into and trust being vulnerable in this space."
– LINDSAY PAIGE-BEAUDRY
JOIN ME FOR VALKYRIE LIVE 2018!
A SEVEN WEEK PRIESTESS INITIATION INTO THE DIVINE FEMININE & WARRIOR WISDOM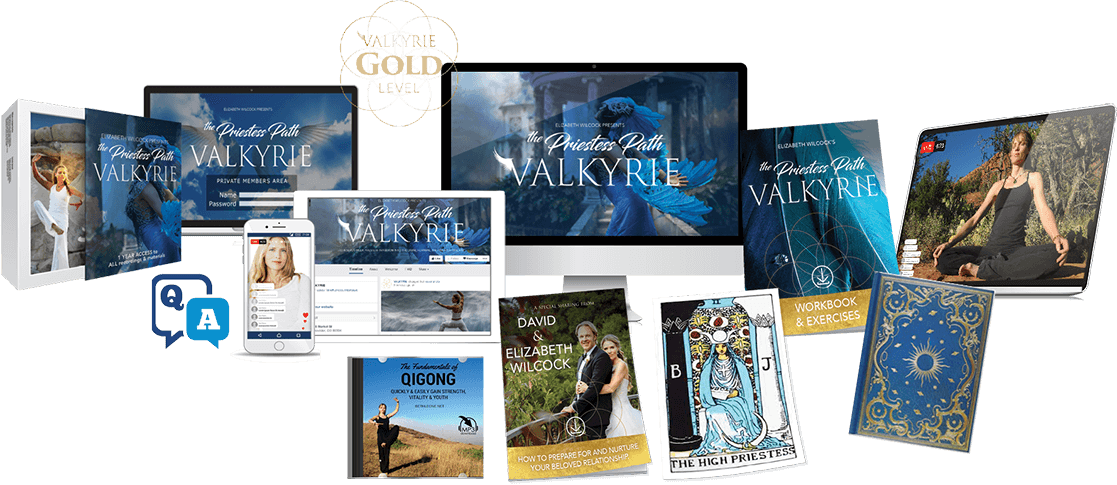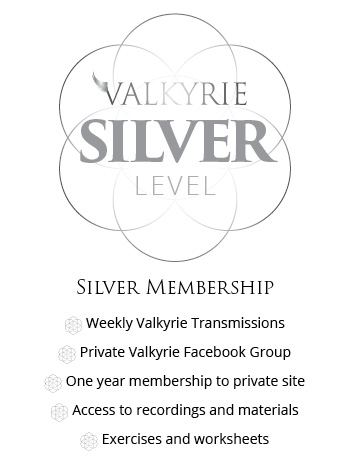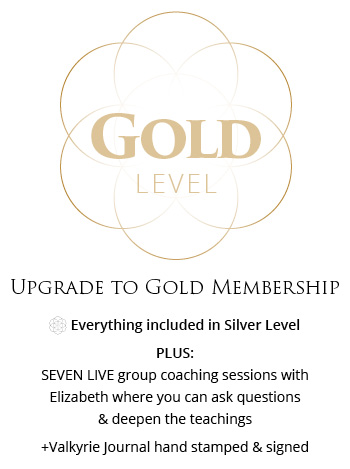 Join now for one payment of $333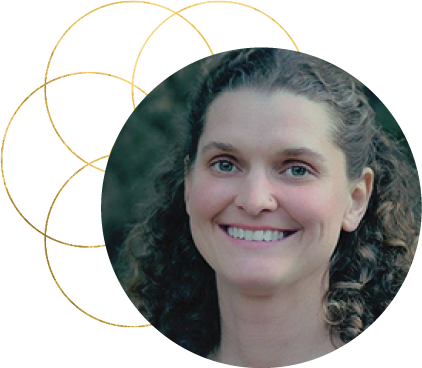 "I knew just from seeing her webinars and talking to Beth that she was a powerful woman. I knew that she had a lot of training, a lot of knowledge, a lot of courage and I felt confident that she would be a good guide for me."
– ALISON EAKIN
Take a stand for your sacred life, the future of the earth and your loved ones!
- ELIZABETH WILCOCK
I Am So Excited Because You Will Have These Tools In Your Life: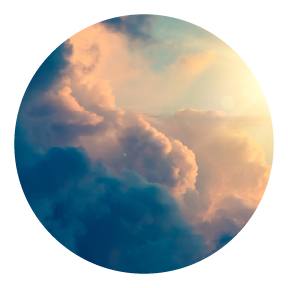 A stronger connection to the Divine and the healing Light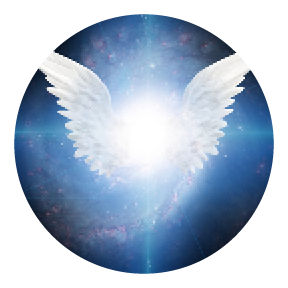 The invocations of the Angels, Ascended Masters and Spirit Guides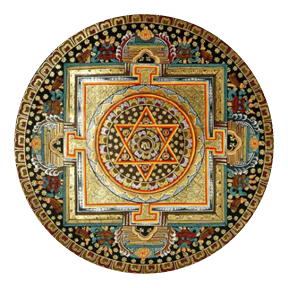 Powerful protection and banishing ceremonies that work!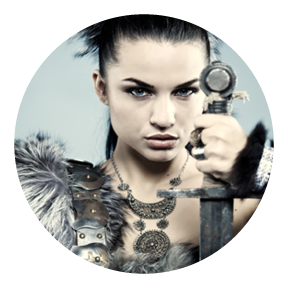 The rare warrior codes reserved for black belts and martial art masters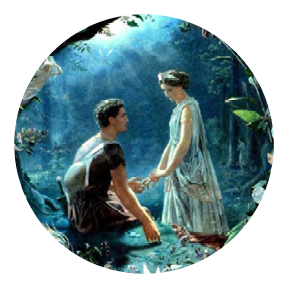 Rarified knowledge of how to communicate with your Divine masculine to nourish and inspire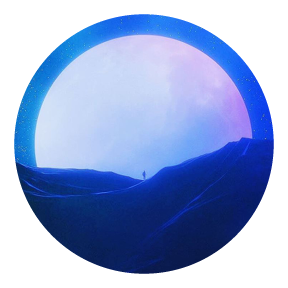 Sacred womb healing practices that come directly from the Taoist female masters
Wouldn't it be amazing to know you have access to all that confidence & inner strength to enjoy for the rest of your life?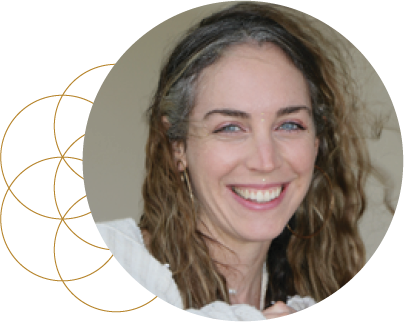 "I learned how to create sacred space and how to hold that space, how to connect with Spirit that before seemed so elusive, so unattainable and be able to take that connection to Spirit and the angelic realms and feel I have a personal connection to them."
–SHELBY SEEGMILLER
Frequently Asked Questions:
WHAT IS THE SCHEDULE?
The Weekly teaching transmissions will be sent to your inbox every Thursday by 6PM Pacific, 7 Mountain and 9 Eastern time. The duration of the transmission is one hour. Exercises to anchor in the teachings will be offered at the end of each transmission.
TRANSMISSION SCHEDULE FOR SILVER & GOLD MEMBERS:
Week 1: Thursday May 3rd 6PM Pacific Standard Time
Week 2: Thursday May 10th 6PM PST
Week 3: Thursday May 17th 6PM PST
Week 4: Thursday May 24th 6PM PST
Week 5: Thursday May 31st 6PM PST
Week 6: Thursday June 7th 6PM PST
Week 7: Thursday June 14th 6PM PST
VALKYRIE GOLD GROUP COACHING CALLS:
Week 1:
Saturday May 5th 10AM PST
Week 2:

Saturday May 12th 10AM PST
Week 3:

Saturday May 19th 10AM PST
Week 4:

Saturday May 26th 10AM PST
Week 5:

Saturday June 2nd 10AM PST
Week 6:

Saturday June 9th 10AM PST
Week 7:

Saturday June 16th 10AM PST
WILL THE SESSIONS BE RECORDED?
The Weekly teaching transmission are pre-recorded to ensure the finest quality and will be made available every Thursday during the course. A transmission is a delivery of information and initiation into the teachings and sacred mysteries. Exercises will be given after the transmission for you to deepen and anchor in the information.
The Gold Group coaching sessions will be recorded and made available 24-48 hours after.
HOW IS VALKYRIE DIFFERENT FROM THE PRIESTESS PATH 6 MONTH INITIATION?
VALKYRIE is a 7-week course in priestess wisdom whereas the six month initiation (which became a 9 month) graduated priestesses and is a much more intensive training process.
Due to massive increase in the number of women asking to partake in priestess training, we are doing shorter duration courses that can accommodate larger numbers. The shorter trainings will add together toward graduating as a priestess, but you do not have to commit to graduating as a priestess to take some of the trainings we offer. See "DOES VALKYRIE COUNT TOWARDS GRADUATING AS A PRIESTESS" below fore more.
WHERE DO THE TRANSMISSIONS OCCUR?
The transmissions will be delivered to your inbox each Thursday during the course no later than 6PM PST.
The Valkyrie Gold live group coaching sessions will be offered via zoom.us and you will be sent instructions on how to access this.
WHAT IF I DON'T LIKE IT?
We are very confident that you will love the teachings, that we are offering a full refund within the first week of the course. If you do not like the course or you need to drop our for any reason, we offer a full refund in the first seven days after the course begins, which is until May 9th.
HOW LONG WILL I HAVE ACCESS TO THE MATERIAL?
Your materials will be available for one year in your personal membership portal so that you can anchor in the techings during that time. We ask that you respect the copyright of the materal and do not download or re-upload it anywhere so that this is a safe space for teacher and students alike to share.
DOES VALKYRIE COUNT TOWARD GRADUATING AS A PRIESTESS?
YES, AND…
Because we had so many women say they want to access the Priestess Path trainings, but could not afford the time, energy and finances required for the 6 (which became a 9 month) initiation plus the in-person immersions, we decided to break the teachings up into modules. This allows for more women to access these precious teachings.
Because of this more accessible format, we are re-vamping the requirements for priestess graduation. Valkyrie will be a requirement for priestess graduation and likened to entering the Temple of the Goddess for initial training. http://priestesspathvalkyrie.com/
Becoming a priestess is similar to becoming a black belt. It takes a similar amount of time, commitment and transformation.
I employ the same care and responsibility that I did training black belts in my Dojos to training priestesses.
In order to fulfill the requirements for priestess graduation, all the teachings, in-person immersions and requirements that went into the 9 month training will be broken into modules that must all be taken in order to add up to the fulfillment of priestess graduation.
The specifics requirements for graduating as a priestess from this path are still being worked out and will be announced when we have them.
The good thing about the shorter training modules, is that you do not have to commit to becoming a priestess to access some of them. This is what allows for more women to benefit from these invaluable lineage teachings.
Thank you,
Elizabeth
CAN MEN TAKE THIS COURSE?
While we appreciate any man that would like to take this course, it is only open to women. The reason being is that many of the teachings are designed specifically for women and the women joining are expecting the private Facebook group to be only for women. We invite men to join our Shamanism training and our Qigong training which we also offer once a year. So, thank you for your interest and stay tuned! We hope to see you in the co-ed modules.
I'M BROKE, CAN I GET THE COURSE FOR FREE OR WILL YOU GIVE ME A DISCOUNT?
We do not offer discounts or the course for free. Those who wish to access the free level of participation on the Priestess Path can access the many free ceremonies and group teachings in The Priestess Path Facebook Group that happen all throughout the year. https://www.facebook.com/groups/thepriestesspath/

IF YOU HAVE EXPERIENCED THE MURMURINGS OF A PRIESTESS SOUL, PERHAPS IT'S TIME TO DO SOMETHING ABOUT IT!
 WHY? Because if you yearn for sacred knowledge and a stronger connection to Source/Divine, the time to act is now! before the world acts for you. I know from personal experience that our lessons will find us if we don't find them, and if they arrive this way, they can often be very painful and take years to recover from.